Committed to Providing Superior Dental Services
Led by Christopher Sortman, DDS, Community Shores Dental is a team of professionals in Norton Shores, MI passionate about caring for people and providing them with reliable dental care in a safe and clean environment. As a close-knit group, we care as much about each other as we do about the patients we provide services for, which is noticeable the minute you enter our office.
Dr. Sortman is a graduate of the University of Michigan Dental School, and in addition to his professional dental career serving families and individuals, he served as a Navy dentist with the Marines in Okinawa. He is also trained in orthodontics and sedation dentistry to bring more services to his patients. Dr. Sortman is married to his college sweetheart, Holly, and they have four children.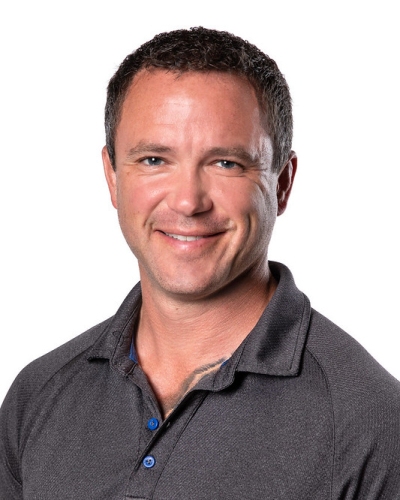 A Michigan native, Dr. Clements grew up in Swartz Creek and attended an accelerated 7-year dental program at the University of Detroit Mercy where he graduated as a member of the Dean's Circle with a degree in biology followed by graduating Summa Cum Laude with his Doctorate in Dental Surgery.
A member of the American Dental Association and Michigan Dental Association, Dr. Clements decided to become a dentist because he wanted to have a positive impact on others by helping them achieve the confidence that comes with a beautiful, healthy smile.
When he isn't helping his patients, you can find Dr. Clements upland bird hunting for Ruffed Grouse and American Woodcock with his beloved hunting dog, Hudson. He also enjoys fly fishing in Michigan's rivers and streams, playing ice hockey, boating in the summer, and spending time with his family.
Dr. Clements loves getting to know his patients and connecting with them on a personal level. He strives for perfection in dentistry and treats all of his patients the way he would want to be treated!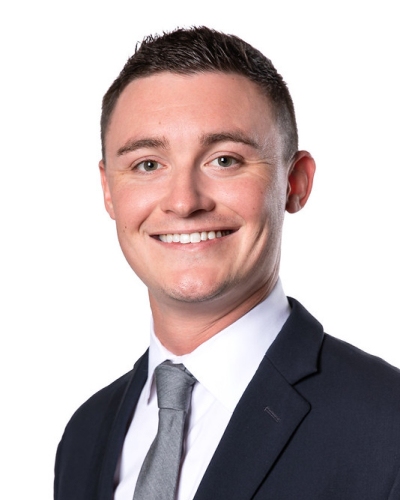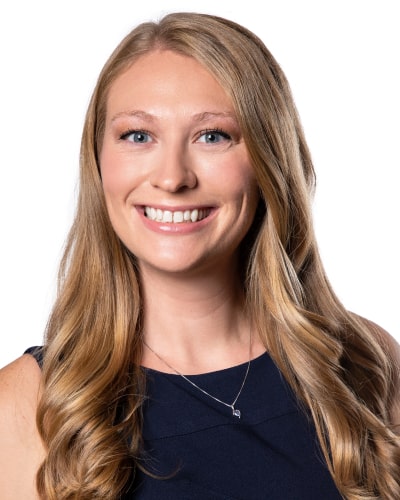 Dr. Cinder was born and raised in Grand Rapids, Michigan. After being raised in West Michigan, she attended Grand Valley State University for her undergraduate studies where she majored in Biomedical Science and double-minored in Chemistry and Business. Upon graduation from GVSU, she attended Midwestern University College of Dental Medicine-Illinois where she earned her Doctor of Dental Medicine degree. While at Midwestern University, Dr. Cinder was Class Vice President and a member of the American Dental Association, Academy of General Dentistry, Chicago Dental Society, and American Association for Women Dentists. Dr. Cinder is passionate about educating her patients to help them achieve their dental goals, and prides herself on her humble demeanor and gentle hand during all dental procedures.
Dr. Cinder is excited to be back to the lakeshore after years of living in the Chicagoland area. In her spare time, she likes to spend her time with friends and family, whether that's soaking up the sun at Lake Michigan or being the reigning champ at the family card table.
Dr. Cinder welcomes you to Community Shores Dental where she will provide comprehensive care for you and your family with her experienced team!
A born & raised Floridian, Dr. Stephanie grew up in sunny Fort Lauderdale. She attended the University of Florida for her bachelor's degree in Biology & minor in Chemistry, Statistics, & Disability Studies, all while working as a dental assistant. Upon graduating as a Gator, Dr. Stephanie ventured to the mountains, attending the University of Colorado School of Dental Medicine in Aurora, CO. During her time at CU, she served as President of the Women's Dental Club, as well as a member of the American Dental Association & Delta Sigma Delta.

Dr. Stephanie is passionate about providing a welcoming environment to care for her patients. She believes that the best way of treating her patients is through uplifting & empowering them towards making the best decisions to reach their dental goals. Dr. Stephanie loves to see patients of all ages & walks of life! Her patients' health & well-being will always remain top priority.

When not practicing dentistry, Dr. Stephanie enjoys being active outside with her 2 dogs, baking, watching movies, spending time with family & friends, & traveling. She has been to over 15 countries across the globe & speaks 3 languages (English, Portuguese, & Spanish).
Dr. Stephanie is excited to get to know you & your loved ones at Community Shores Dental!