Brighten Your Image With a LumiSmile® Makeover
Are you tired of feeling self-conscious about your teeth or constantly trying to hide your smile? Those are common feelings, and at Community Shores Dental, we have a simple solution: Lumineers®. It's the number one patient-requested veneer and could be the solution you're looking for. Contact us to learn more about a LumiSmile makeover.
Get a Sneak Peak With a Digital Smile Makeover
Lumineers are made of the same porcelain material as traditional veneers used to cover flaws and imperfections in teeth. However, the main difference is Lumineers are a much thinner product. We can provide you with one quick digital photograph in our office to reveal exactly how your teeth will look after a LumiSmile makeover.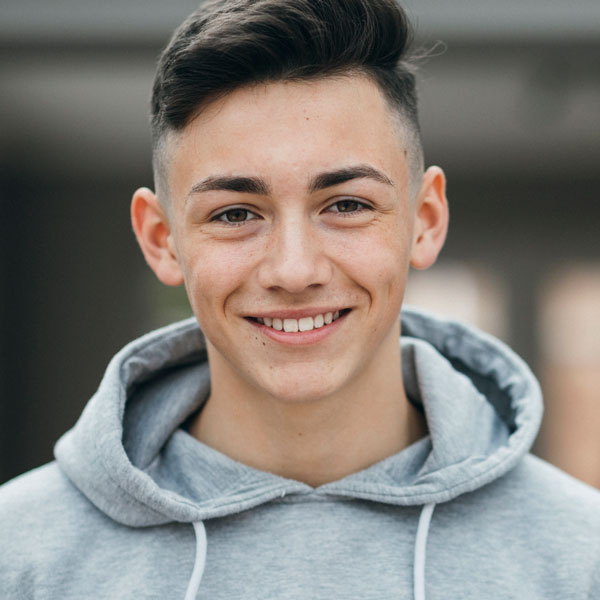 The #1 Patient-Requested Porcelain Veneer
Lumineers provide beautiful, high-quality results that look natural, even though they are thinner than traditional veneers, and this comes with many benefits, such as:
Less Preparation: Traditional veneers require grinding and drilling. Lumineers are thinner, which means less prep work, and sometimes none at all.
Quick and Simple: Lumineers are a speedy process, and you'll enjoy a bright, beautiful smile in just two visits to our office.
Before and After: Your LumiSmile makeover includes high-quality before and after photos to show just how much improvement and transformation your teeth went through.
Perfect for Many Imperfections: Lumineers will conceal stained, chipped, and misshapen teeth. They eliminate gaps and spaces and align crooked teeth.
Durable Quality: Lumineers are also made of porcelain, just like traditional veneers, to provide long-lasting and durable results.